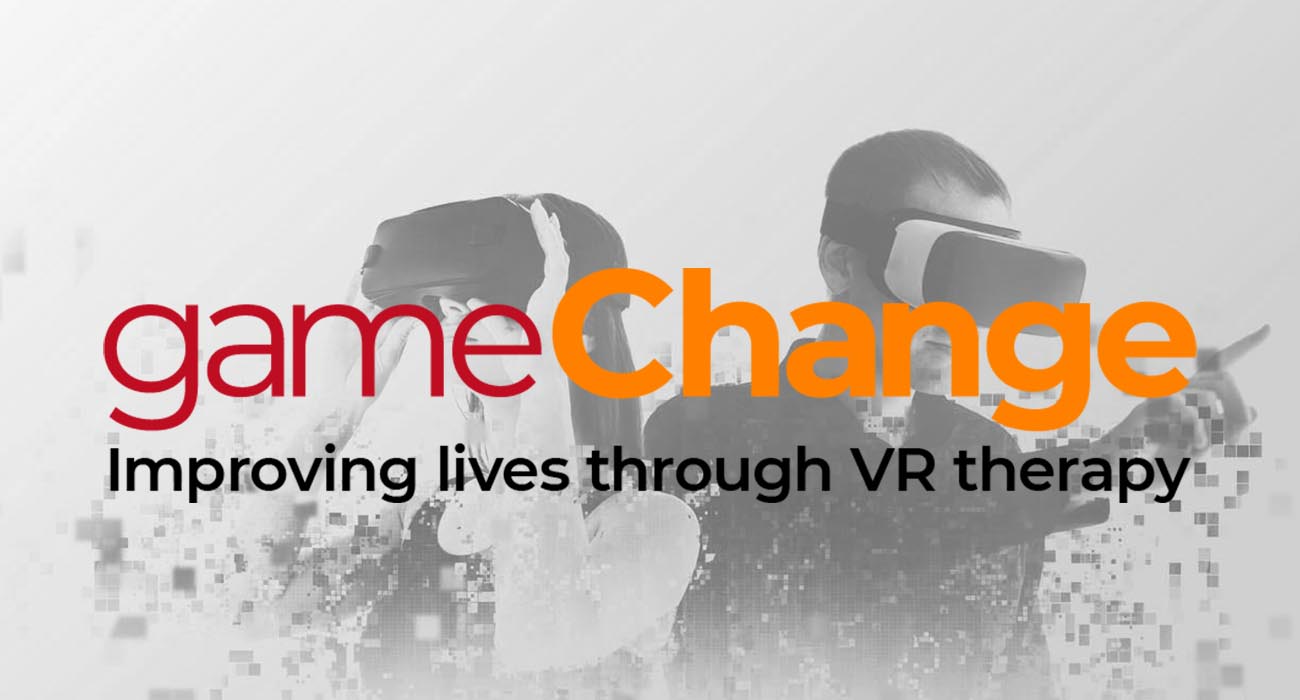 GameChange Virtual Reality trial to be launched in July!
Greater Manchester Mental Health Trust and the Psychosis Research Unit have been provisionally selected to be involved in a trial of virtual reality (VR) therapy alongside four other locations – Oxford, Nottingham, Bristol and Newcastle.
The gameChange project @gameChangeVR brings together a team of 15 organisations, including: NHS Trusts, Universities, The Royal College of Art, the McPin Foundation, Mindtech and Oxford VR (Nowican) @Oxford_VR_Ltd The project will be led by Professor Daniel Freeman, from The University of Oxford, Department of Psychiatry. The local team in Manchester is led by Professor Tony Morrison, Clinical Psychologist, with support from Heather Peel, Service User Researcher.
Subject to approval, recruitment is set to begin in July 2019. The trial will be recruiting 432 participants across the five sites and is due to end in June 2020. Locally, we aim to recruit 87 people to take part in the study over this 12 month period –this means we will need to recruit around 8 people per month!
The Virtual Reality treatment:
The trial is for people attending a NHS mental health trust for the treatment of psychosis, who have self-reported difficulties going outside their home due to anxiety. In VR, service users will enter virtual versions of everyday situations that may make them anxious, and be encouraged to complete tasks of increasing difficulty that help people learn to feel safe. The VR treatment is based on Cognitive Behavioural Therapy (CBT) principles. What is unique about VR is that patients are much more willing to go into VR simulations because they know that they are not real – but the learning still transfers to the real world.
The overall aim of VR therapy is to help individuals do more of the things they like to do, and engage more in their community. As part of the trial, we will test whether VR therapy increases activity levels, reduces psychiatric symptoms (paranoia, anxious avoidance, depression, suicidal ideation), and improves quality of life.
There are currently six different scenarios in development with The Royal Northern College of Arts, guided by suggestions from the Lived Experience Advisory group (LEAP), chaired by the McPin foundation. The treatment will consist of six, thirty minute sessions. Individuals can proceed at their own pace, and will have control over the scenarios they enter and the level of difficulty within these.
gameChange builds on earlier work around the use of VR in helping people with a fear of heights, or fears of being harmed by others. Programming is currently underway for gameChange. To stay up to date with the progress of this project, visit: www.gameChangeVR.com or twitter: @gameChangeVR .
Oxford VR videos Can Be Found HERE 
Recruitment has not yet begun but for any further information and to keep up to date with the development of the trial please contact: Heather Peel, Service User Researcher @ heather.peel@gmmh.nhs.uk